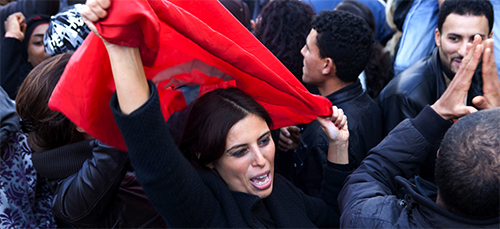 09.10.2015 – The Tunisian League for Human Rights, FIDH member organisation in Tunisia, alongside the Tunisian bar, UGTT and UTICA : 2015 Nobel Peace Prize.
FIDH warmly welcomes this international recognition of the Quartet and the Tunisians' essential struggle for democracy, fundamental freedoms, dignity and justice.
It is an immense joy and a great day for all democrats and human rights defenders in Tunisia.
In this dangerous time for the region, this prize is a well deserved reward for the role of civil society in preserving the young Tunisian democracy.
It is a strong message of hope for the entirety of civil society in the region.