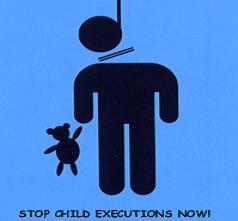 Paris, 17 February 2015 – FIDH and its Iranian member organisations, the League for the Defence of Human Rights in Iran (LDDHI) and the Defence of Human Rights Center (DHRC) demand the Iranian authorities halt the imminent execution of Saman Naseem, and immediately overturn his death sentence, which is illegal under international human rights law.
"The continued detention and ill-treatment of Saman Naseem is unacceptable and is a violation of international law," stated Karim Lahidji, FIDH President. "Saman's death sentence must be immediately repealed and he must be given a fair trial that meets international standards."
Saman Naseem was convicted of vague charges including moharebeh ("waging war on God") and "corruption on Earth" for his alleged membership to the Kurdish armed opposition group Party For Free Life of Kurdistan (PJAK) and for participating in an armed confrontation with the Islamic Revolution Guard Corps in 2011. He was sentenced to death by a branch of the Islamic Revolution Court in 2012, but this sentence was overturned by the Supreme Court because Naseem was a minor at the time. He faced a retrial and was again given the death sentence by a criminal court in 2012, which was this time upheld by the Supreme Court.
Naseem's trials and sentencing violate several international laws and standards regarding fair trials and the use of the death penalty. Naseem was denied access to his family and lawyers at the time of his arrest, and his original conviction was based on forced confessions obtained through torture. Moreover, Naseem was only 17 years old at the time of his alleged crimes. The UN Convention on the Rights of the Child, which Iran has ratified, prohibits the death penalty for juvenile offenders. Finally, international law stipulates that the death penalty must only be imposed for "the most serious crimes," which do not include ambiguously-defined religious offenses.
Prison authorities have informed Naseem that his execution is scheduled for Thursday 19 February, and our organisations are seriously concerned that this execution might take place despite it constituting an egregious violation of international law. We call on the Iranian authorities to repeal all death sentences, particularly those imposed on juvenile offenders, and ensure fair trials for all defendants and access to lawyers of their choice.