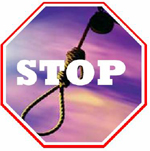 November 6, 2013 – iranhumanrights – According to a former reformist Member of Parliament, President Rouhani's Special Assistant in Ethnic and Minority Affairs Ali Younesi expressed his dismay at the recent executions in Kurdistan and said that "extremist elements" were responsible for them.
Former MP Hassel Dasseh told Kurdish news website NNS ROJ that during a meeting on November 5 with Younesi and political activists, Younesi expressed sadness and regret about the recent executions and the intensified crackdown in Kurdistan.
Since Rouhani took office this August, Iran has executed more than 200 people. This sharp increase in the number of executions, specifically among drug traffickers and Kurdish activists, has created concern among civil society that extremist groups in the Iranian Judiciary and security apparatus have adopted this violent approach to show that the status quo remains. Iran has hanged 40 people over the past ten days. On November 3 and 4 alone, authorities executed 12 people in different cities in Iran. On October 8, the International Campaign for Human Rights in Iran and the Iran Human Rights Documentation Center jointly called for an immediate moratorium on executions in Iran given the alarming rise in the use of the death penalty in recent weeks.
Dasseh told NNS ROJ that he and the other political activists criticized the recent developments in Kurdistan, the recent executions, and their consequences in their November 5 meeting with Ali Younsei. Dasseh said Younesi told him that all operational managers of the government are unhappy with these actions. He added that several reformist figures from Azerbaijan provinces stated their serious opposition to the recent executions at the meeting and demanded the relaxation of the the current political atmosphere. Dasseh told NNS ROJ, "Younesi promised to pursue this matter in the best way possible."
In recent years, whenever Iranian officials have met with their Western counterparts, they have always discussed the issue of the situation of human rights in Iran. On the threshold of renewed negotiations over Iran's nuclear program, the recent surge in the number of executions leaves Rouhani government officials very little room to defend Iran's human rights record. Sources close to the Rouhani government have mentioned privately that they view such actions as sabotage, intended to deprive the government of the chance to present a more positive portrayal of Iran on the international arena, and to discredit Rouhani and his team, casting doubt on whether he is able to deliver his campaign promises to safeguard the nation's basic rights.