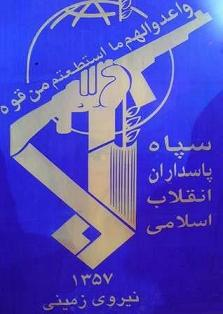 In 1979, when Ayatollah Khomeini took political power in Iran, he ordered the establishment of the IRGC. Thereafter, the IRGC was used as a regime oppressive apparatus against Iranian. The tasks of IRGC were written as follows according to the constitutional book of the mullahs' regime in Iran:
protecting and guarding the Islamic Revolution,
fight against counter-revolutionaries,
Export of the Islamic Revolution
IRGC as a state military entity was given every opportunity to achieve its goals.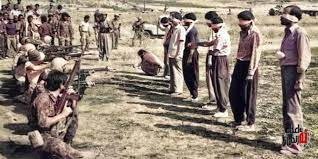 In particular, the IRGC has repressed, arrested, tortured and executed Iranian ethnic activists and political activists.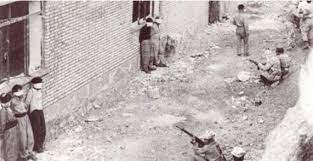 Through the formation of its cross-border forces, dubbed the Al Quds Corps, it trained and equipped religious fundamentalist forces in Middle East and African countries.
For more than four decades, the Revolutionary Guards have supported "Hizbollah" militias in Lebanon and "Hamas" and "Islamic Jihad" rebels in Gaza, sending them weapons, military equipment and money.
By sending out their terror teams, the Revolutionary Guards attempted to murder opponents of the regime who had fled to Iran.
To date, the IRGC has conducted more than 500 terror operations outside Iran's borders.
A large number of Iranian politicians and human rights activists, such as Shahriar SHAFIGH in Paris, Dr. Shahpur BAKHTIAR, the last prime minister of the Shah's regime, Fereydun FARROKHZAD, a cabaret artist, Dr. Abdolrahman GHASEMLOU, Secretary General of the Kurdistan Democratic Party in Iran and his accompanying delegation in Vienna, his successor Dr. Sadegh SHARAFKANDI and his companions in Berlin, Dr. Kazem RAJAVI, a human rights activist in Switzerland, Abdul Rahman Broumand and numerous others were assassinated.
Targeted assassinations are carried out by the Iranian Revolutionary Guards in cooperation with the Iranian regime's Ministry of Foreign Affairs and Intelligence. They commit acts of terrorism under the cover of diplomats.
The Iranian regime's embassies are espionage and terror centers for this group.
The explosion of the Jewish center in Argentina, the explosion of the US Marines headquarters in Beirut, the conducting of terrorist operations in Nairobi, Turkey and dozens of other operations are among the IRGC's overseas terrorist actions.
The IRGC has not only established training bases for terrorist and Islamic fundamentalist forces in the Middle East region, but also established terrorist bases and numerous military training camps for terrorists in that country, leveraging its close ties with Latin American governments such as Venezuela.
The South American drug mafia has very close ties to the IRGC.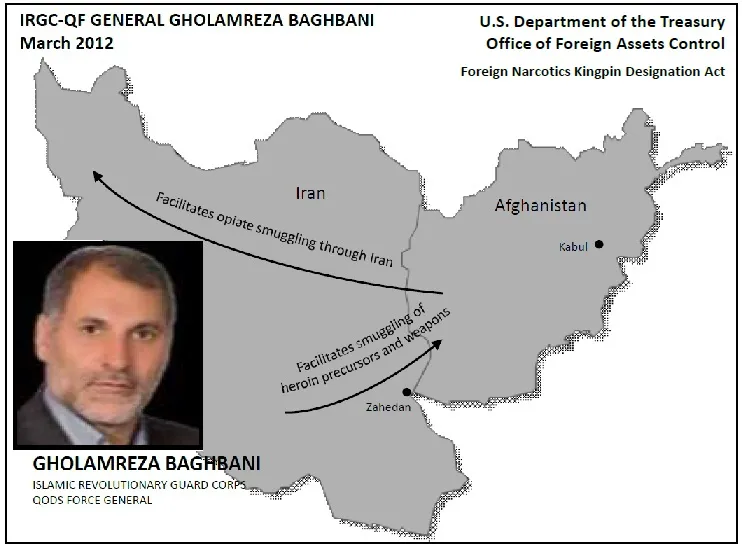 Guardsman General Gholamreza BAGHBANI, one of the commanders of Al Quds Force, is on the international wanted list.
General BAGHBANI is responsible for coordinating the import and export of drugs through Afghanistan, Pakistan and South America in Iran.
The IRGC has expanded its military activities in recent years and continues its terrorist and destructive activities, producing long-range missiles and manned aircraft.
The IRGC also supports Islamic fundamentalist forces in African countries.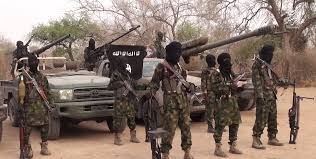 Nigerian extremist group "Boko Haram" conducts terror and kidnapping operations by receiving arms and dollars sent by the Iranian regime.
The IRGC is said to be the main provider of military equipment and finance to the Islamic militia "Al Shabab" in Somalia. IRGC was recognized as a major arms smuggler to African countries thanks to their good business relationship with for exampel with Gambian dictator General "Al Jamme", referred to in media.
In 2003, when American forces attacked Iraq, IRGC troops dressed as Kurds were sent to Iraq.
In 2003, when American forces attacked Iraq, IRGC troops dressed as Kurds were sent to Iraq.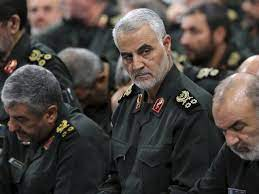 IRGC General "Ghasem SOLEIMANI", the chief commander of the IRGC's Al Qods Corps, has carried out numerous terrorist attacks against American soldiers.
Although American military forces have been turned back home from Iraqi territory, the IRGC and its allied militias such as "Hasht Al Shabi" and numerous other rebel forces have remained active in Iraq.
IRGC General Soleimani was killed by American smart bombs in Iraq three years ago.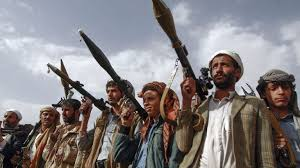 With its interventions in Yemen, the IRGC embroiled the country in a long-running civil war, and by sending military drones and long-range missiles to the "Houthis rebels", it carried out multiple attacks on oil facilities in Saudi Arabia and the "Aramco" oil refinery.
On January 8, 2020, after coordination with US forces stationed in Iraq, the IRGC launched a missile attack on the US military base.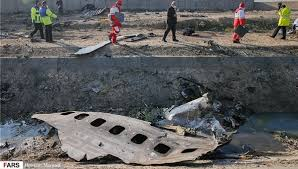 Minutes after these missile attacks, the IRGC shot down the Ukrainian passenger plane PS752 from Tehran to Kief, was shot down shortly after take-off by two Iranian anti-aircraft missiles. with two missiles, killing 176 civilian passengers and flight crew.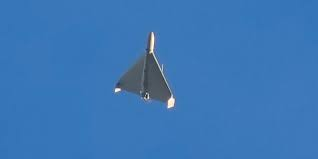 The IRGC plays an important role in the devastating war against Ukraine, massacring its citizens and destroying its infrastructure. IRGC military drones destroy Ukrainian infrastructure and kill civilians.
The IRGC has become a security risk for European countries.
 The danger is great!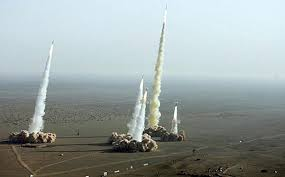 EU member states must take seriously the threat of long-range destructive missiles and deadly IRGC drones.
Long-range IRGC missiles can hit their targets in Vienna in as little as 25 minutes, in Berlin and Paris in 35 minutes.
In recent years we have repeatedly informed the European governments, in particular the Austrian federal government, about the increasing threat posed by Iranian long-range missiles.
 The IRGC, with its presence and interference in Syria's internal affairs, plays a key role in initiating the country's devastating civil war.
By connecting Iranian, Iraqi, Afghan, Pakistani us. Sending armed forces into Syria, they take part in the repression of Syrian freedom fighters.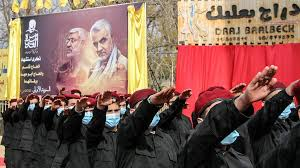 Thousands of its terrorist forces in various European countries, such as Lebanese Hezbollah forces in Scandinavian countries, and in 2015 Afghan militias "Fatemiyoun" and "Zainbyoun" were sent to EU countries as pickled eggs under the guise of refugees, thus bringing EU countries in danger.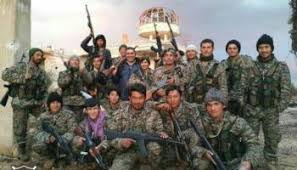 It is feared that the Revolutionary Guards will, if necessary, use these people, who are under the guise of refugees, for their terrorist purposes in Europe.
We condemn the terrorist attacks by the Islamic Revolutionary Guard Corps and call on the European Union to add this military power of the Iranian regime to the list of terrorist groups.
The senior commanders of the Revolutionary Guards must be brought before international tribunals and punished for crimes against humanity.
The espionage centers of the regime in Europe are to be closed.
International Committee to save Iranian
SOS Iran
Vienna, 01.15.2023