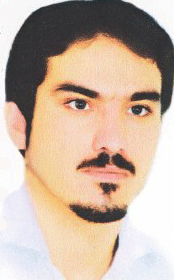 As we celebrate Human Rights Day this year, the Abdorrahman Boroumand Foundation (ABF) joins the United Nations in emphasizing the importance of the rights of all people to be able to express themselves freely. Help support the work of ABF and give a voice to the thousands of Iranians silenced by leaders who cannot tolerate dissent.
ABF gives a voice to the voiceless. Voices like Kianush Asa, a 26-year old well rounded Kurdish student who had excelled in university and abhorred violence. Kianush had recently chosen to go back to his hometown, in spite of limited opportunities there, to help make a difference. He participated in a peaceful demonstration, after the 2009 elections, demanding a say in his future. Instead, he was shot dead.
We keep alive the memory of those whose lives were cut short, way too often for exercising their right to free speech, making sure their voices are heard, even in death, and reminding those whose success depends on eliminating dissidents that their deeds do not go unnoticed.
Over 15,000 cases of executed victims are already in Omid, our electronic database of human rights violations in Iran. Each case creates a memorial for a life that has been lost and in some cases, would have otherwise been forgotten – regardless of their political affiliation or the crimes they were accused of. Thousands more cases are waiting to be entered and hundreds of relatives have sent us information that needs to be processed and entered into Omid.
Your donation helps ABF's efforts to give a voice to those who can no longer speak for themselves.
Visit us at www.iranrights.org.