Iran Focus

<![if !vml]>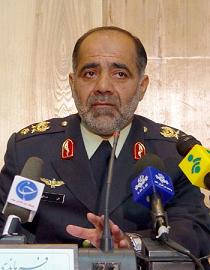 <![endif]>Tehran, Iran, Sep. 17 – Over a thousand "hooligans" have been arrested by Iran's State Security Forces throughout the Iranian capital since the start of a 20-day-long crackdown on dissent, the deputy commander of the force said on Saturday.

"Since the launch of the plan to increase national security up till now, more than 1,280 trouble-makers across Tehran have been arrested", Brig. Gen. Ali Abdollahi, the country's deputy police commander, told a state-run news agency.

Abdollahi warned that the crackdown would continue after its 20-day intended period, and the police would continue to arrest individuals suspected of acts of "hooliganism" or contrary to national security.

"The judiciary has had good support from the State Security Forces in carrying out the plan to increase national security", the deputy police chief said.

"In carrying out the plan to increase national security, the SSF was aided by the Bassij in gathering intelligence about where trouble-makers gather and in other tasks", Abdollahi added, referring to para-military vigilantes who are loyal to Iran's Supreme Leader Ayatollah Ali Khamenei. The Bassij were recently given police powers by the head of the SSF.