Iran Focus

<![if !vml]>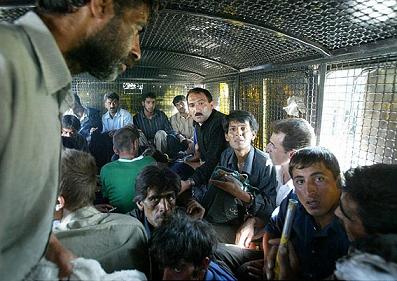 <![endif]>Tehran, Iran, Sep. 14 – Some 172 individuals in the Iranian capital were being prosecuted for disrupting national security, the man in charge of organising a new crackdown on "trouble-makers" said in an interview with Iran's state-run television.

"According to the latest figures, since this initiative started to be carried out until now, 227 trouble-makers from different areas of Tehran were arrested and handed over to judicial officials in Tehran", Ahmad Movahed, head of the Office to Carry Out the Plan to Increase National Security said.

Movahed that that 172 of the individuals were currently being prosecuted and would "be dealt with expeditiously", adding that the files of the other 55 individuals were also being prepared.

Movahed said that following the 20 crackdown in Tehran, the Judiciary Chief Ayatollah Mahmoud Hashemi Shahroudi may order a similar crackdown to all over Iran.

Separately, on Tuesday, during a meeting to introduce a new Revolutionary Prosecutor in Tehran, the city's Chief Prosecutor Saeed Mortazavi said, "The main purpose of Revolutionary Courts is to combat individuals who are enemies that are trying to create troubles for the Islamic Republic".

Mortazavi said that so far there had been great success in the crackdown on individuals who were perceived as instigators.