Iran Focus

<![if !vml]>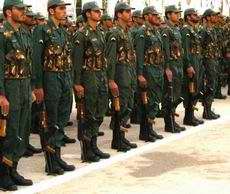 <![endif]>Tehran, Iran, Sep. 11 - Iranís Supreme Leader Ayatollah Ali Khamenei appointed on Sunday a new top commander for Iranís regular armed forces.

In a decree, Khamenei appointed Major General Ataollah Salehi as the new chief of Iranís regular armed forces.

Salehi replaces Major General Mohammad Salimi who has headed the countryís armed forces for the past five years.

In a routine appointment, the Supreme Leader named Salimi as his own special advisor on military issues.

Iran has had a dual system of armed forces since 1979, with the regular armed forces assigned to guard the countryís borders and the Revolutionary Guards, which are answerable solely to the Supreme Leader, taking care of internal security.