Iran Focus

<![if !vml]>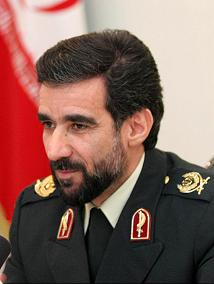 <![endif]>Tehran, Iran, Sep. 02 – The chief of police of Tehran province, where the Iranian capital is situated, on Friday announced in an interview with a state-run news agency that close to 1,000 "troublemakers" had been arrested in Tehran over the past month as part of a new wave of crackdown.

The plan to roundup suspicious individuals on the streets of Tehran, codenamed "Zafar", or victory, had so far been successful Revolutionary Guards Brigadier General Reza Zarei told the news agency ISNA.

"In the first phase of this plan which commenced on August 6, 956 troublemakers were arrested, 685 people were cautioned, and 1,951 such people were identified. Also, 213 of the arrested troublemakers were sent to appear before court, 58 of whom were sent to prison and the others were released on bail", Zarei said.

Zarei said that police will be stepping up arrests of troublemakers in the days to come to improve national security. Authorities routinely refer to anti-government activists as trouble-makers.

The commander of Iran's State Security Forces, Brigadier General Ismail Ahmadi Moghaddam, separately told a law enforcement website on Friday that police would commence the new crackdown on September 6.